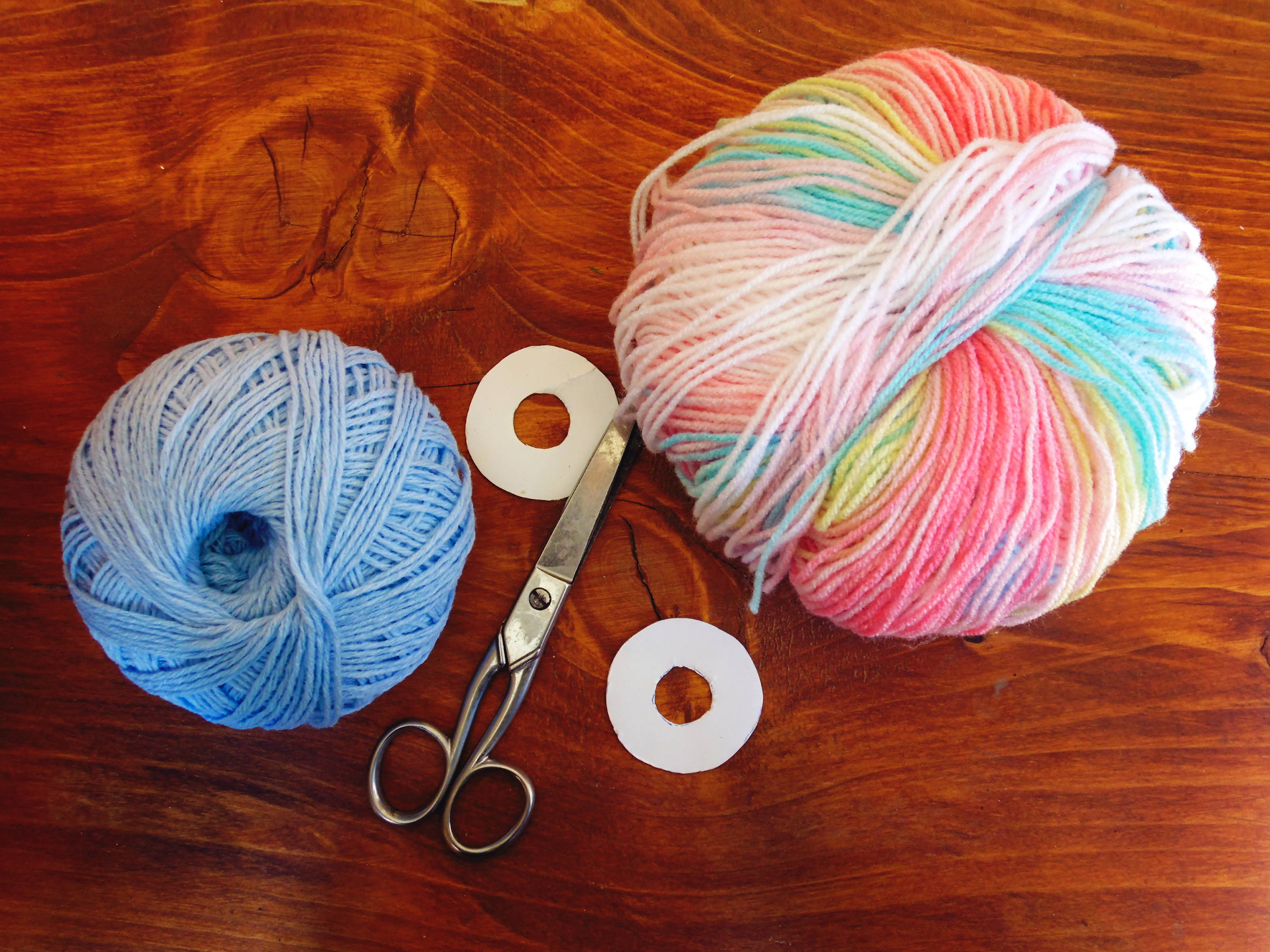 Using yarn and a old box, can you create a pompom. KinderLach would love to see your pompom.
    Can you create your own pompom? Can you create a really large pompom What will you attach your pompom too?
  We would love to see your really large pompom, the larger the card board circle the larger the pompom. Send us a picture of your pompom. If your pompom is the largest, or the most creatively used you will win a prize.